Christmas Table Inspiration
Posted by Katie Grabner on
Hi Everyone! I'm not sure about you, but this year we are hosting a dinner for the holidays at our home! I'm so excited to have family in town and to spend time with them. I'm also really excited that we will have an evening at our home, where we can easily put our toddler and baby to bed (one time!) and continue to spend time with family and enjoy the Christmas season.
Since getting things Christmas ready can be a much bigger challenge with little ones, I'm taking the week to get ready so I can sleep easy at night. I like to plan everything through and I'm going to share a few tips on how you can make your life easier with your own holiday entertaining. I'm also sharing some holiday table inspiration! I added some images you can shop by clicking on them at the end that are all amazon prime and under $50, for any last minute table needs! Enjoy!
Tip 1: Protect your dining table with a plastic table cloth! 

These can easily be found at a party store for a few dollars, or online! Here is a pack of four, Amazon Prime!!, for $6.43 -- Plastic Table Cloths to protect your table
Why would you want to do this? Because it's inevitable that someone may spill during the holidays. And if there is any way to ruin a holiday dinner, it's by someone spilling a glass of red wine on your dining room table. If you plan on putting a table cloth on your table, which you might want to, put a plastic one underneath. Then, instead of having to mop up any spilled messes on the spot, you can pat down whatever mess there is and leave the your table as is, until dinner is over! 
This has happened to me before! And it would be a sure way to ruin dinner if we had to pick up everything off of the table, to remove the table cloth, so that we could protect our dining room table! 
Tip 2: Get your table cloths on the dining table, if you are planning on using one, and get it ironed out a few days prior to your event. 

Preparing your tablescape is a big part of entertaining! Cut down on the stress and get it dressed as early as you can!
Tip 3: Get your china and flatware out and ready a few days prior to your event.

I plan to use a few sets of china and silver flatware for our Christmas tablescape. What is the point of having it, if we don't use it, right? So I'm planning on making sure everything is ready to go this week so I can focus on the food when we get closer to the dinner and not all of the decor details! 
Tip 4: If you are using silver serving dishes, be sure to have it all cleaned and ready to go the week before.

We were gifted some beautiful silver pieces for our wedding. It goes unused most of the year, so the holidays are the perfect time to pull it out to use it. I plan on cleaning ALL OF IT, so that if there are any pieces I decide I need last minute, its tarnish is removed and it's cleaned and ready to go. 
Tip 5: Go shopping earlier than you think you need to for the food!

It is going to be a mad house wherever you go this week. The earlier you can get out to pick up what you need, the better the chances that the stores have what you need in stock and the better chances on a smaller line. Trust me.
Tip 6: Prepare anything you can ahead of time!

There is nothing like feeling stressed to get everyones dinner on their plate when you are hosting an event. Purchase disposable cooking pans to help reduce the dishes. Then, cut up, dice, or prepare any items that you can a few days ahead of time (or freeze if longer) and just heat it up on the day of!
Organizing appetizers, dinner and dessert is a lot of work and preparation. If you can prepare any of the sides the day before and refrigerate, do it!
Tip 7: Get your beverages now

Having less to do the day or two before your event is the underlying theme in my post. If you have time to pick up the beverages you will need prior to your event, you will be thanking yourself later. This is a very busy time of the year and a lot of people will be out and about making last minute purchases. Save time by getting the items that don't expire now. 
Good luck to anyone who is hosting over the holidays this year! Here are some inspiration photos for your tablescape!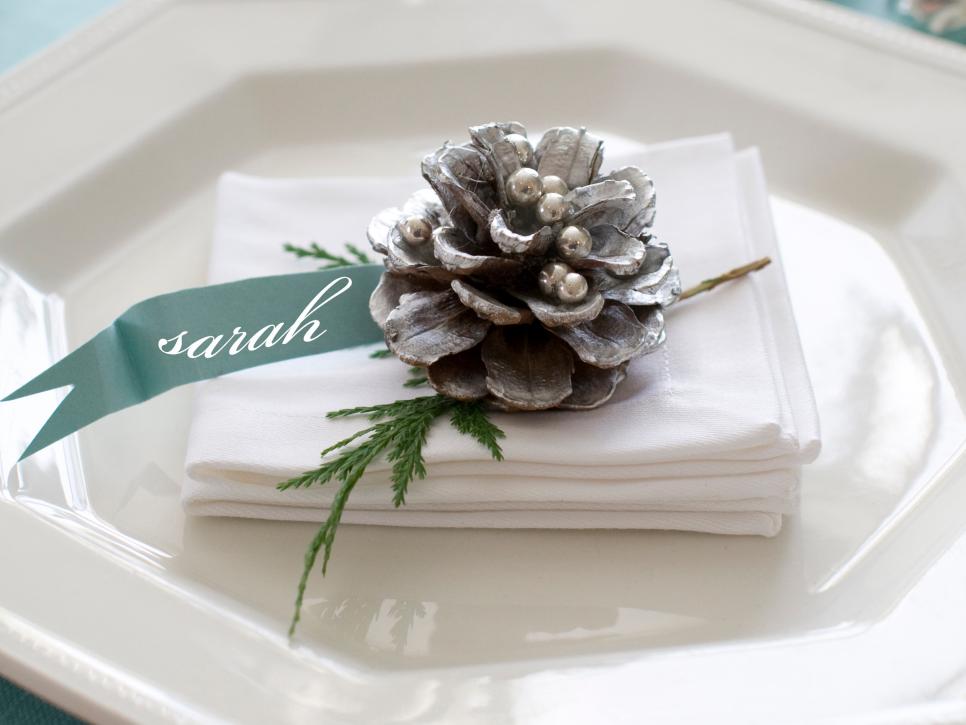 Shop these amazon prime pieces for your tables cape (inspiration above)!
---
Share this post
---
---
---
0 comment